Kids Identification Safety Software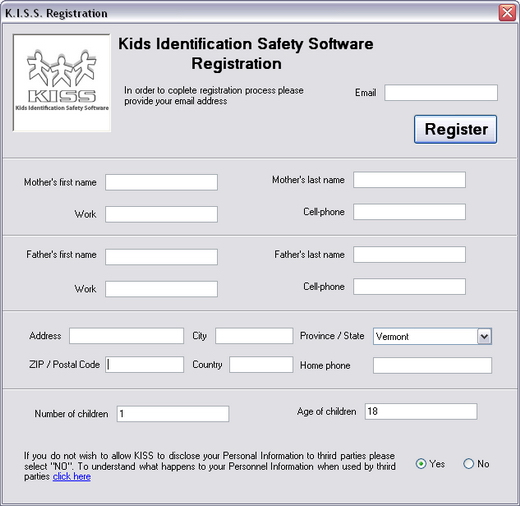 To meet those requirements, we developed a child identification software with the following features:
Creating profiles.
Spell checking.
Integration with fingerprints readers.
Integration with web cameras.
Generating printer-friendly version of profiles.
Writing information on CD.
Easy installation (using InstallShield).
Online registration.
It was a real pleasure to work on such a noble idea and we hope to see them again as our clients.