Flash Gallery
The website features stylish Web 2.0 look and straightforward navigation. It describes and demonstrates the application and of course gives the ability to download it.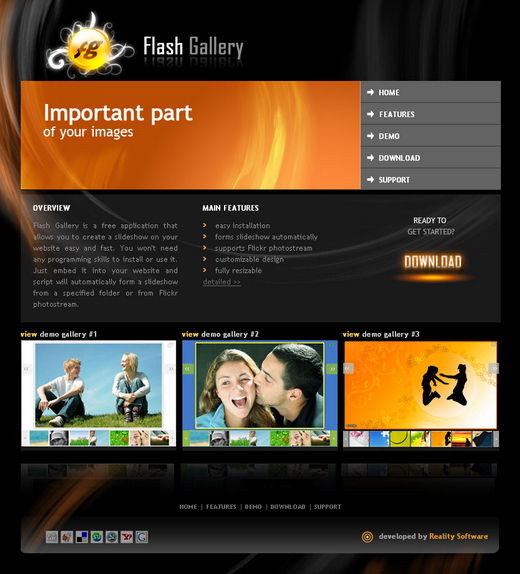 The application itself is insanely simple in installation and has the following features:
Forms slideshow automatically (scans specified folder for images, creates thumbnails and uses filenames for titles).
Customizable design.
Fully resizable.
Integration with Flickr.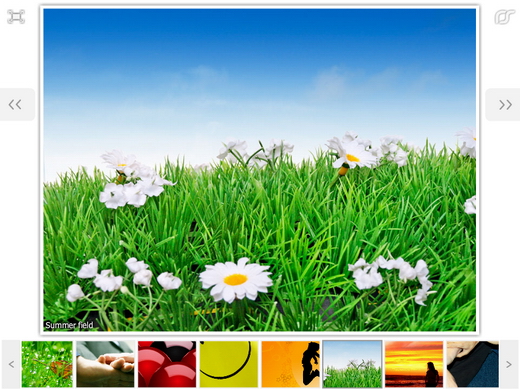 This gallery is definitely on of the best Flash applications out there.