On Dieting
The website features simple yet professional looking design made with bright colors. The use of a little illustration and rounded corners gives it a very sleek Web 2.0 look.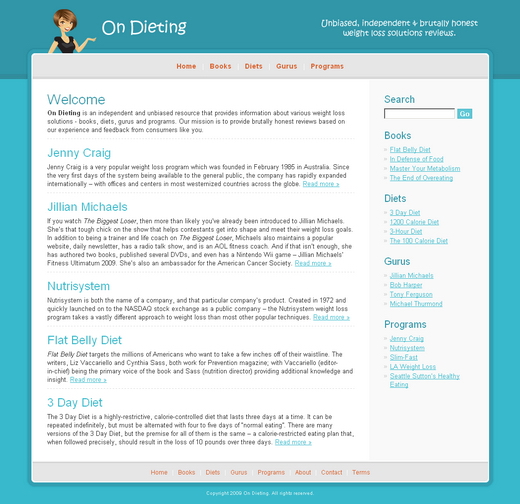 And this is a UK edition of the resource, which features a different color scheme: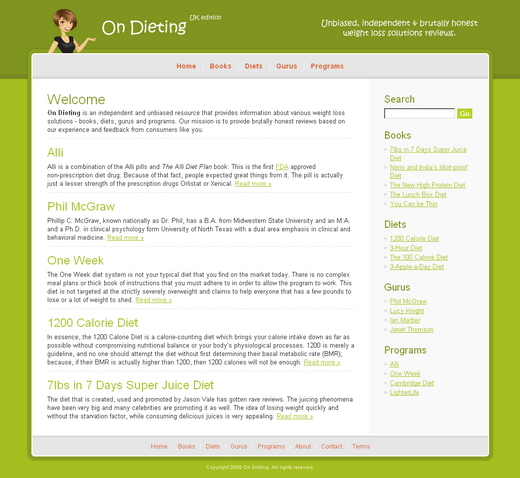 If you are trying to lose those extra pounds, then we recommend you check it out.